At HSBC we are proud of our long history, tracing our origins to Hong Kong and Shanghai where we opened for business in 1865. Since then, HSBC has had a simple guiding principle which continues until today, serving international clients.
As one of the largest banking and financial services groups in the world, our global businesses serve around 39 million customers worldwide through our global network which spans across 62 countries and territories. HSBC has been operating in the Czech Republic since May 1997. Our local team is ready to assist clients with their international business, offering deep expertise across a broad range of financial solutions including Corporate Banking, Global Trade and Receivables Finance, Global Payments and Global Markets and Treasury solutions.
Our purpose is to open up a world of opportunities for our clients and our ambition is to be their preferred international wholesale bank.
Please reach out to explore how HSBC can help your business realize its international ambitions.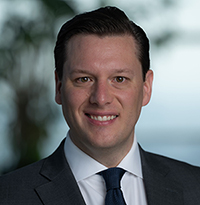 Jaime Marti
Chief Executive Officer